$

334,000.00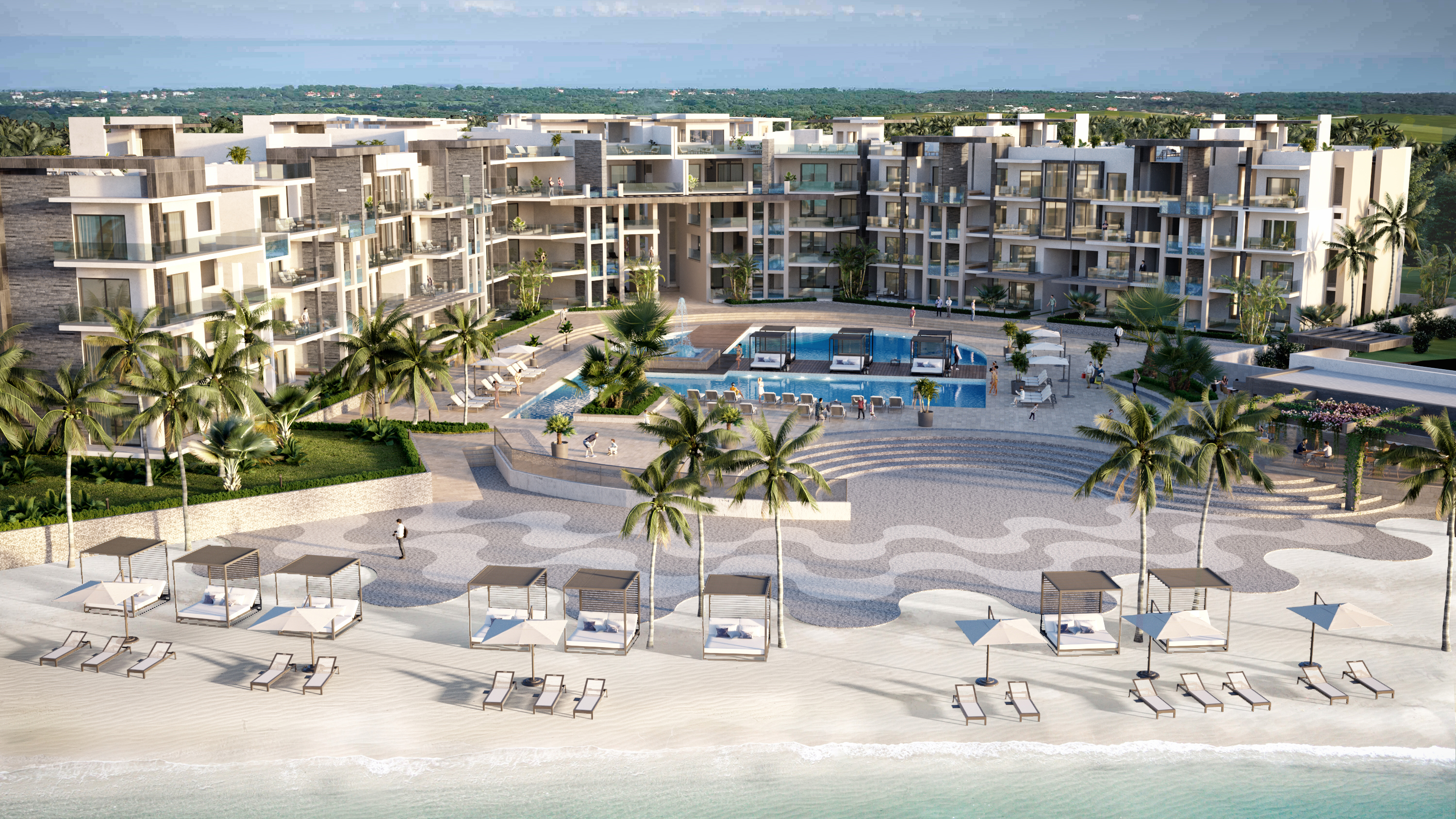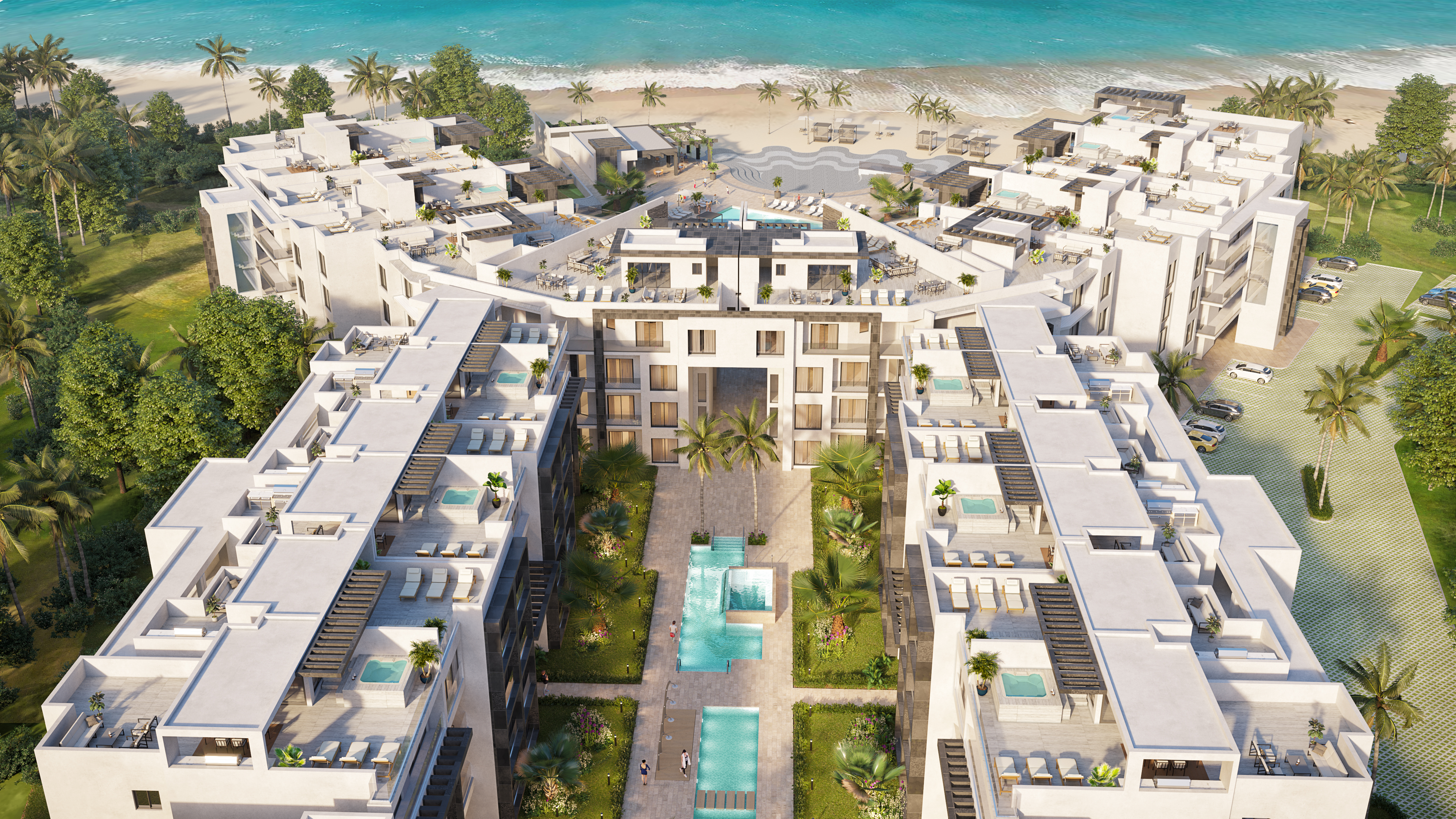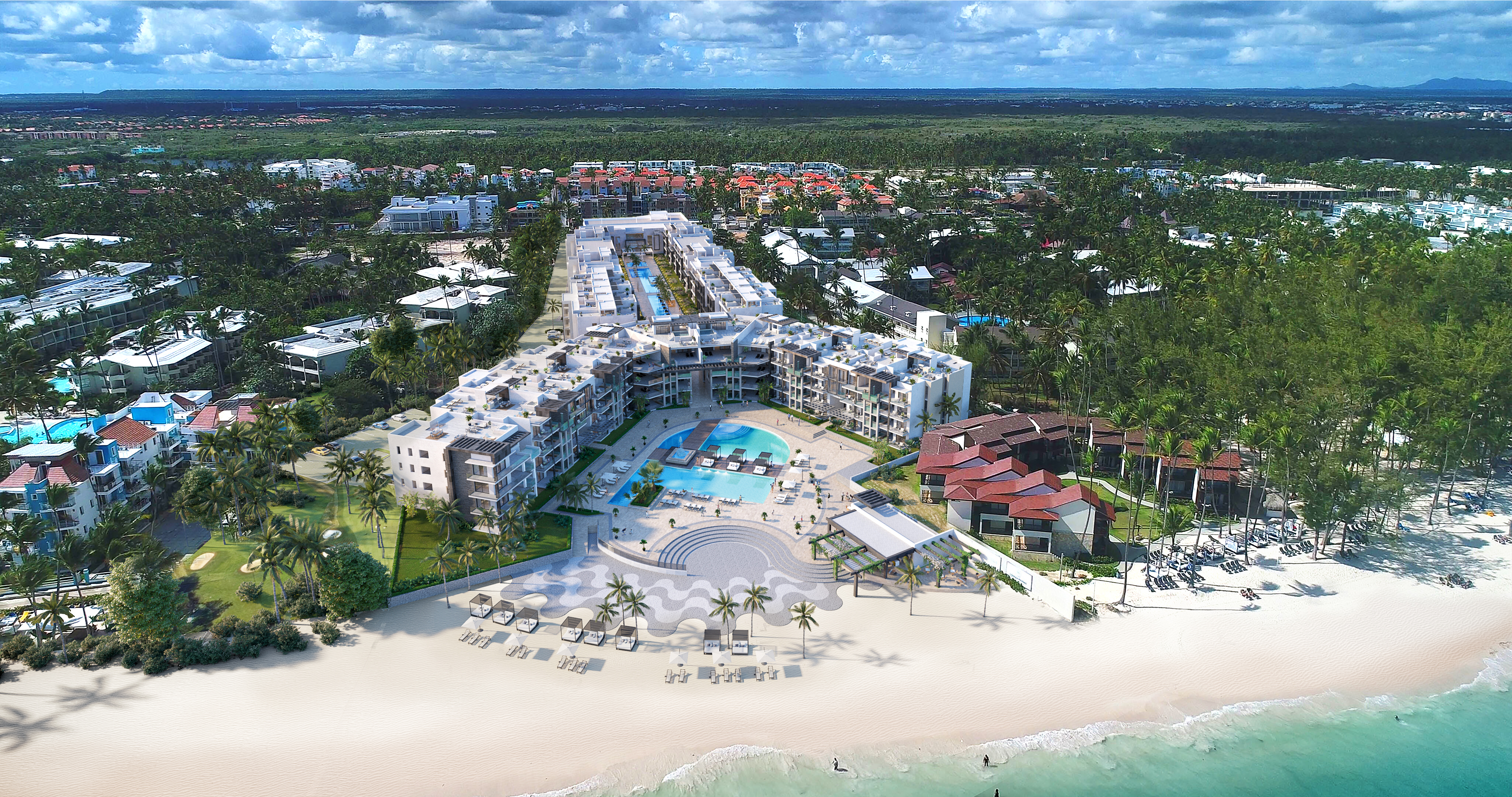 Ocean Bay Luxury Beach Residences At Playa Bavaro
THE BEGINNING OF A NEW JOURNEY!: Our desire for prestige becomes a goal that makes us be in the constant pursuit of excellence. A place created to enjoy the best sensations and experiences, in full luxury and excellence, where perfection joins the most pleasant lifestyle that exceeds all expectations imagined.
Origin: Your effort and dedication for your family were the motivation that made me leave my home in Cuenca, Spain, back in 2004, and begin a new journey in the Caribbean. The stories my mother and uncles told me made me understand that in order for history to remain, legacy must never be lost.
For this reason, I decided to begin mine, using your name on these shores. For you grandma, resting in the mist of the waves.
PUNTA CANA: Punta Cana is the best Caribbean style romance. An encounter with wonderful beaches, where the wind caresses the coconut palm trees along its extensive romantic coastline. Punta Cana is synonymous with rest and relaxation, which makes every moment an unforgettable experience. The perfect escape to a paradise of soft white sand and beautiful crystal blue seas. Punta ana is endless fun under the the moon and the sun, where you can enjoy a spa, golf courses, restaurants, excursions, nightlife and the best shopping.
REDEFINING PERFECTION: Ocean Bay Beach Luxury Residences combines luxury and class in one place. Created to experience a majestic lifestyle with finishes of the highest quality, exquisite personalized service and wonderful ocean view. It is the most ambitious and sublime development in the area.
THE LAST DEVELOPMENT OF BÁVARO BEACH: When an innovative vision prevails, the possibilities are endless. Ocean Bay promises the paradise that you deserve, with a majestic beach that transforms your investment into a legacy.
The Ocean Bay residences are located on the exclusive and impressive Bávaro-Punta Cana Beach. Ocean Bay Luxury Beach Residences offers you proximity to the airport, luxurious shopping malls, the finest restaurants in the area and a five- star hotel service.
THE TASTE OF LUXURY: Ocean Bay goes far beyond, creating unique sensations combined with the distinction of an elegant and lavish surrounding, where the decor and hospitality of every space are as present as the sea breeze.
An exuberant gastronomy, an exclusive Spa and the best european plan experience in the area, are some of the characteristics that unite us with the perfection and splendor of the very nature of Bávaro-Punta Cana.
Your Dream: Ocean Bay offers comfortable luxury residences with rooftops terraces where you can surrender to a captivating seafront lifestyle. Each residence is complemented by open designs, impeccable finishes and accessories, in addition to its spacious rooms.
DESIGNED TO IMPRESS FROM OUTSIDE-IN: The combination of high quality materials and an impeccable technique, result in a design that goes beyond the visual and functional.
Each Ocean Bay Luxury Beach Residences meets the highest aesthetic and architectural standards, with modern and stylish units that are extraordinary and yet subtle.
It fulfills your wishes of privacy, serenity and close contact with nature, while enjoying the most breathtaking ocean view.
Complement your lifestyle with spaces FILLED WITH LUXURY!
ROOM TO DREAM: Imagine your home defined by a sophisticated style,
and equipped to provide the most memorable experience. Full of luxurious and soft finishes that accentuate every space. Residences of 1 – 2 – 3 bedrooms and private rooftops offer the best sensations for those who dare to dream big.
LIVE MOMENTS OF COMFORT AND HARMONY!
AMENITIES: Welcome to the Punta Cana Premiere First Class Luxury development, designed and created to experience a new lifestyle.
OCEAN VIEW POOL
CENTRAL POOL
KID'S POOL
OCEAN VIEW
BAR ON THE BEACH
PRIVATE RESTAURANT
SHOPPING MALL
APARTMENTS WITH PRIVATE POOL
LOBBY
KID'S CLUB
SPA
WELLNESS CENTER
The Dominican Republic is the second largest and most diverse country in the Caribbean. With direct flights from The main cities of Latin America, the United States, Canada and Europe, is a country that stands out for the warmth of its climate and the hospitality of its people. The Dominican Republic is a destination without equal that has an extraordinary nature, fascinating history and great cultural wealth.
WHY BÁVARO, PUNTA CANA?
Located along 30 miles of white sand beaches and azure waters, Punta Cana remains one of the most luxurious and popular areas of the country and the Caribbean. Every year, more than 5 million visitors choose Punta Cana as their favorite destination.
A SERENE ESCAPE: Ocean Bay has a beach club that is unique for its characteristics, which redefine the idea of exclusivity. Enjoy personalized services, share with friends and family and celebrate special moments in a first-class environment.
playa Coral BEACH CLUB: The Playa Coral Beach Club offers you the best sensations of the Caribbean Sea, in a pleasant and warm location. Live the experiences offered by its areas, designed to give you amenities and services of the highest quality.
Lobby: Our lobby provides numerous options to please the most demanding taste, with areas to relax, to workout, a main pool and recreational options for everyone. It also includes an exclusive bar and restaurant to complete a pleasant and exquisite experience for the owners and their guests.
Kid's Club: The Kids' Club is the ideal space for the little ones to have fun, with safe activities and games designed for their enjoyment. The amenities will make will make their moments unforgettable.
CULINARY DELICACIES: Enjoy a special and personalized culinary experience, where the gastronomy is at its best, using fresh ingredients that become exquisite dishes to please the most demanding palates, an excellent service and unique environment. You can find different gastronomic proposals of both local and international cuisine.
SPA: Life balance, meditation and meeting your inner self are important; for this reason we designed a Spa with the only purpose of helping you find the balance you seek and a renewed spirit. Pamper yourself and enjoy the special care provided in our facility. At Ocean Bay we aim to enrich the quality of your time.
WELLNESS CENTER: In Ocean Bay we have a modern fitness center with all the equipment you need to train, recharge energies and keep active. With free weights and cardio equipment, you will miss nothing to keep up with your regular training routine.
The beach is yours
Ocean View – 3 bedrooms starting at 248.46 m2 (2,674ft2)
Starting at 779,000 USD
Pool and garden view – 2 bedrooms starting at 132.45m2 (1,426ft2)
Starting at 318,000 USD
Pool and garden view – 1 bedroom starting at 82.89m2 (892ft2)
Starting at 214,000 USD
PAYMENT PLAN
5,000USD to separated the unit

20%  upon signing

60% During Construction (4 payments of 15%)

20% remaining with the delivery of the unit
MASTER PLAN
features
ZONE I: 52 three-bedroom condominiums
4th Level Apartments available with rooftop terrace Private pool on the balconies
Ocean view
Pool bar
Entertainment and social area
ZONE II: 48 two-bedroom condominiums
4th Level Apartments available with rooftop terrace Central pool
Green area
ZONE III: 96 one-bedroom condominiums
4th Level Apartments available with rooftop terrace Central pool
Green area
ZONE IV: 3 level roofed parking / Social areas / Restaurants /Kid's playground / Gym and Spa
ZONE V: Reception / 25 parkings / Commercial Area
ELEVATORS
24 hour security services
24 hour Residential concierge Maintenance service
LOCATION:
25 MIN PUNTA CANA INTERNATIONAL AIRPORT

10 MIN DOWNTOWN PUNTA CANA

8 MIN SAN JUAN SHOPPING CENTER

5 MIN GROCERY STORES PALMA REAL

25 MIN BLUE MALL PUNTA CANA
7 REASONS TO CHOOSE PUNTA CANA FOR YOUR NEXT INVESTMENT
THE BEST LOCATION IN THE CENTER OF THE CARIBBEAN

AIRPORT WITH FLIGHTS FROM ALL OVER THE WORLD

INVESTMENT OPPORTUNITIES WITH HIGH RETURN

TAX EXEMPTION

REVALUATION OF REAL ESTATE PROPERTIES

TOURISM IN CONTINUOUS GROWTH

FAVORABLE ENVIRONMENT FOR FOREIGN INVESTMENT
Details
Property Type : Apartment
Area : 1,426 / 132.45 FROM: Square Feet / Square Meter
Address : Avenida Alemania, Playa Matilda, Cortecito
Country : Dominican Republic
Features
Find on Map